Twin Palms

Make a Reservation
Twin Palms offers a unique ambiance, live entertainment, and delectable New American Cuisine. Three rooms--a terrace, dining room, and outdoor patio, offer a range of settings, while an extensive menu offers everything from the Chef's Gourmet Mac and Cheese to New Zealand Rack of Lamb. Open for lunch and dinner daily, as well as Sunday morning brunch.
---
---
Photos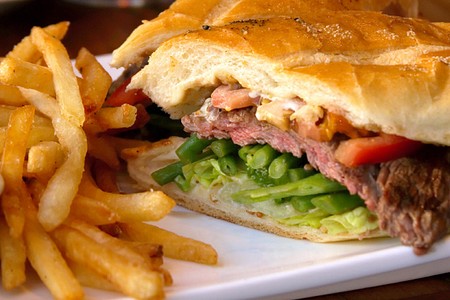 ---
Restaurant Info
Address:

101 West Green Street,

Los Angeles

CA

91105

Cross Street: North Fair Oaks Ave.
Category: Fine Dining
Reservations: Recommended
Parking: Street |
Payment Options: VISA | Amex | MasterCard |
Corkage Fee: N/A
Staff: Leanne Janosi or Teri Kinne | Event Coordinator
Peter Kohtz | General Manager

Website: http://www.twin-palms.com
Phone: (626)577-2567
Business Hours
Monday

Tuesday

Wednesday

Thursday

Friday

Saturday

Sunday
---
F.A.Q. - Frequently Asked Questions
---
Map
Restaurant Address:
101 West Green Street,
Los Angeles
CA
91105
---
User Reviews
Excellent service.
I attended a wedding here and must say that I enjoyed the appetizers and apple martinis more than the dinner. Excellent service. Nice outdoor atmosphere.