The Buggy Whip

For over fifty years, the Buggy Whip has remained a prime destination for fine dining in Los Angeles. The classic cuisine and even more classic atmosphere hark back to an older time, when dining was entwined with elegance. Diners may savor an old-fashioned cocktail before favorites such as aged Filet Mignon and stone crab claws, all the while relaxing among regal red leather booths while live piano plays every Thursday, Friday, and Saturday in the background. Especially in trend-conscious LA, The Buggy Whip's reliability and consistency can be quite refreshing.
---
---
Photos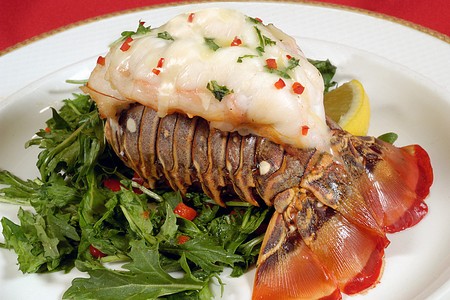 ---
Restaurant Info
Address:

7420 La Tijera Blvd.,

Los Angeles

CA

90045

Cross Street: 74th
Category: Fine Dining
Reservations: Recommended
Parking: Street |
Payment Options: VISA | Amex | MasterCard | Discover | Diners Club |
Corkage Fee: N/A
Website: http://www.buggywhip.com
Phone: 310.645.7131
Business Hours
Monday

Tuesday

Wednesday

Thursday

Friday

Saturday

Sunday
Features
Full Bar
Live Entertainment
Lounge / Bar
Occasion
Romantic Dining
Dining Alone
Meet for a Drink
People Watching
Quiet Conversation
Special Occasion
---
F.A.Q. - Frequently Asked Questions
---
Map
Restaurant Address:
7420 La Tijera Blvd.,
Los Angeles
CA
90045
---
User Reviews
Excellent Food - but noisy and deceptive
For our Christmas board meeting The Buggy Whip turned out to be a very unfortunate choice. They gave us a table right in front of the piano - even though they promised a quiet table when I reserved it explicitly for our board meeting - and in addition they tried to overcharge me $100.00. The food is excellent. Calamari appetizer was divine. The escargots are better in TAIX on Sunset - a french restaurant. The Filet Mignon was to order and tender. Five Stars for food and two stars for the dusty loud ambiente and a clear zero for trying to overcharge me $100.