Panzanella Ristorante

Make a Reservation
With its earth-tone walls with floral accents and copious mirrors, Panzanella strikes a new balance between a formal dining venue and casual trattoria. Served along side a dozen classic pastas and risottos is a sizable soup selection including the signature bread-thickened ribollita.
---
---
Photos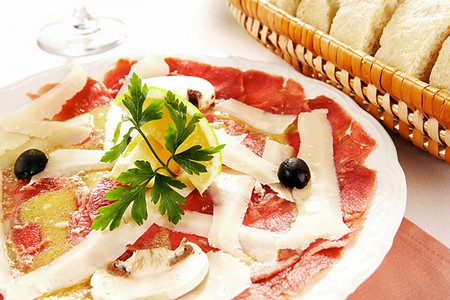 ---
Restaurant Info
Address:

14928 Ventura Blvd.,

Los Angeles

CA

91403

Cross Street: Kester Avenue
Category: Fine Dining
Reservations: Unknown
Parking: Street | Valet Parking |
Payment Options: VISA | Amex | MasterCard |
Corkage Fee: N/A
Staff:
Website: http://www.panzanellaristorante.com
Phone: 818-784-4400
Business Hours
Monday

Tuesday

Wednesday

Thursday

Friday

Saturday

Sunday
---
F.A.Q. - Frequently Asked Questions
---
Map
Restaurant Address:
14928 Ventura Blvd.,
Los Angeles
CA
91403
---
User Reviews
Will Never Go Back
My party and I had the worst experience ever at Panzanella... pretty much starting from the valet. I had a party of four in which I requested a booth. Upon the arrival of the first two of my party the host mentioned I requested a booth however sat us at a table. When we inquired about the open booth right next to us she said it was taken. Our waiter was the snoppiest waiter I have every encountered. We saw him when he took our order for the main dish and when he took our dessert order. Other then that he did not exist. We had to flag down a busboy to refill our drinks. My boyfriend and I eat out pretty much every meal and have been to many restaurants in the LA area and this one was the worst in which we will never go back. The food was fine and the decor was nice but the service was TERRIBLE. We did not make a fuss at the time due to our guests however our guests were a couple that consists of two women in which my boyfriend and I felt we were discriminated against. It was very obvious from our waiter's service that he basically refused to provide us service. Our tab was $325 and we left him a $15 tip, which I have to say was too generous on my boyfriend's part. Since eating out every meal we take our dinning experience serious in which I have to say my boyfriend and I felt disgusted after leaving and will never go back nor recommend to anyone.