Il Piccolino

Make a Reservation
Sparkling lights line the welcoming patio at Il Piccolino Trattoria where the atmosphere is cozy and romantic. The menu offers a range of both casual and exquisite Italian fare, and the service is some of the most gracious around. The kitchen utilizes organic, local, and sustainable produce when possible. The house bread is vegan and the only cooking oil used is extra virgin olive oil, be it for dressing, cooking or frying. Other fine attentions to detail include Balsamic vinegar aged at least a decade, natural gray sea salt, daily fresh seafood, and house made salad dressings. With an eye on quality ingredients, it is no wonder why the Hollywood elite and those of discriminating taste choose Il Piccolino Trattoria time and time again.
---
---
Photos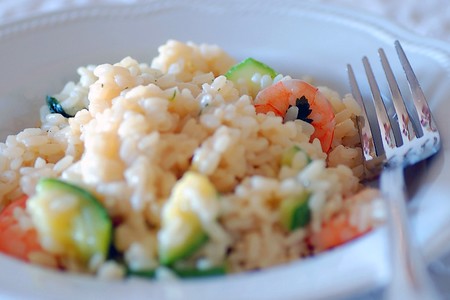 ---
Restaurant Info
Address:

350 N. Robertson Blvd.,

West Hollywood

CA

90048

Cross Street: Rosewood Ave.
Category: Fine Dining
Reservations: Recommended
Parking: Street |
Payment Options: VISA | Amex | MasterCard | Discover | Diners Club |
Corkage Fee: N/A
Website:
Phone: (310)659-2220
Business Hours
Monday

Tuesday

Wednesday

Thursday

Friday

Saturday

Sunday
Features
Full Bar
Organic Ingredients
Outdoor Seating
Lounge / Bar
Healthy Options
Occasion
Romantic Dining
Dining Alone
Meet for a Drink
People Watching
Quiet Conversation
Special Occasion
Celebrity Spotting
---
F.A.Q. - Frequently Asked Questions
---
Map
Restaurant Address:
350 N. Robertson Blvd.,
West Hollywood
CA
90048
---
User Reviews
good
This restaurant always has a friendly waiting staff and prompt service. The food is cooked well and we always end up having a good time. No complaints.