Mastro's Steakhouse - Wine List
Mastro's Steakhouse wine list is not available.

Recommended Restaurants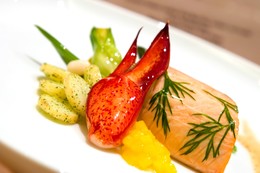 Located in Santa Monica, Melisse combines the sophistication of traditional French cuisine with contemporary American sensibilities, resulting in a truly elegant experience. The two-star Michelin rated restaurant features a menu reflecting seasonal and specialty items carefully selected and intricately prepared by Chef Josiah Citrin and his skilled kitchen staff. The Truffle Risotto carnaroli rice, mascarpone and shaved black truffles and the Broccoli & Quail Egg Agnolotti, young broccoli, brown butter and shaved black truffles are popular with guests. Dessert selections include Sticky Toffee Pudding and a classic Apple Tart. For an experience in refined French American cuisine, Melisse in Santa Monica is the vanguard.
Address: 9001 Santa Monica Boulevard, Los Angeles, CA 90069 (
Map
) - Tel:(310) 550-8811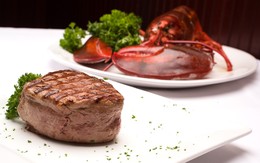 Update: The Palm in West Hollywood is closing its doors on September 30 2014! In a city where restaurants vie for celebrity patronage and flashy presentations sometimes precede flavor, The Palm Steakhouse in West Hollywood remains the unpretentious favorite of locals and celebrities alike. Since its opening in 1975, The Palm has been garnering a crowd of devoted followers with its simple, stunning presentations of high quality meat, seafood, and favorite Italian classics, like Veal Scallopine and Linguini with Clam Sauce. Its lively atmosphere, generous portions, and highly attentive service make The Palm an ideal destination for a special occasion dinner, even as the relaxed bar scene invites old friends to re-connect over a great glass of wine.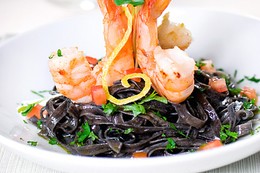 This Italian restaurant may seem like just any old option from the vast choices in Los Angeles, but this venue is known more their diversions that involve food rather than the food itself. Every once in a while on a special date Piccolo will have patrons enjoy a five course meal that is based off the wines they choose. It is a very random, mysterious game that is just right for the adventurous eater. For those seeking ambiance and serenity the restaurant's location with a great view towards the horizon will do just fine. Inside one can enjoy elegant dining including overhanging chandeliers. Private dining is also available just near the wine racks.