Marmalade Cafe - Wine List
Marmalade Cafe wine list is not available.

Recommended Restaurants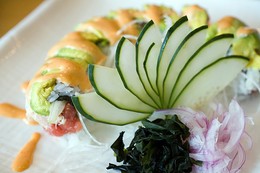 Nested in the center Newport's ritzy Fashion Island, Roy's offers a high-end dining experience which combines the freshest Pacific ingredients with European culinary techniques and Asian spices. While the service is not always spectacular, the food speaks for itself, from perfect lobster potstickers to perfect scallops to a dangerously palatable Hawaiian-style cosmopolitan. The atmosphere is dressy, yet comfortable, with a hipster musical playlist, older women wearing Chanel and pearls, and young girls in trendy boutique dresses. This is less of a place to be seen or treated like royalty, and more of a place to enjoy quality cuisine.
Address: 9001 Santa Monica Boulevard, Los Angeles, CA 90069 (
Map
) - Tel:(310) 550-8811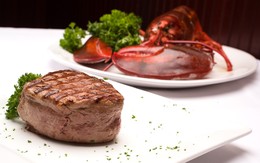 Update: The Palm in West Hollywood is closing its doors on September 30 2014! In a city where restaurants vie for celebrity patronage and flashy presentations sometimes precede flavor, The Palm Steakhouse in West Hollywood remains the unpretentious favorite of locals and celebrities alike. Since its opening in 1975, The Palm has been garnering a crowd of devoted followers with its simple, stunning presentations of high quality meat, seafood, and favorite Italian classics, like Veal Scallopine and Linguini with Clam Sauce. Its lively atmosphere, generous portions, and highly attentive service make The Palm an ideal destination for a special occasion dinner, even as the relaxed bar scene invites old friends to re-connect over a great glass of wine.
Address: 1212 3rd Street Promenade, Santa Monica, CA 90401 (
Map
) - Tel:(310) 576-9996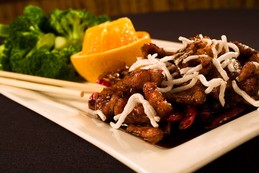 Dining at the Monsoon Café is a relaxing, spiritual experience provided by a unique atmosphere and fresh food. Even before diners walk through the door they are hypnotized by a pair of soothing yet intriguing eyes that adorn the front of the restaurant. The restaurant itself looks like a two story Eastern temple high ceilings and dazzling lighting fixtures, with lots of gold trim adorning columns and walls alike. There is plenty of seating in an open courtyard, with plenty of shade for even the sunniest days. Night is an exciting time at the Monsoon Café, with Salsa lessons and performances on Wednesdays and Saturdays and DJ battles on Friday nights.