Marmalade Cafe - Wine List
Marmalade Cafe wine list is not available.

Recommended Restaurants
Address: 1100 South Flower Street, Los Angeles, CA 90015 (
Map
) - Tel:(213) 763-4600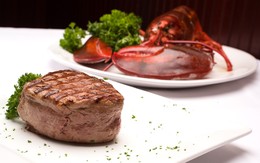 The Downtown Los Angeles location of the esteemed Palm empire of restaurants offers fine steaks, seafood, and Italian specialties in a posh setting. Located at 1100 Flower Street in an enormous space, formerly a Packard car dealership, the Palm Downtown is the largest in the country. Since 2002 The Palm Downtown has managed to execute the same stellar food that original owners Pio Bozzi and John Ganzi started serving three generations ago in New York City. Today, The Palm Restaurants are still a family business run by the original owners' great-great-grandsons.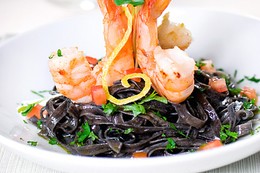 This Italian restaurant may seem like just any old option from the vast choices in Los Angeles, but this venue is known more their diversions that involve food rather than the food itself. Every once in a while on a special date Piccolo will have patrons enjoy a five course meal that is based off the wines they choose. It is a very random, mysterious game that is just right for the adventurous eater. For those seeking ambiance and serenity the restaurant's location with a great view towards the horizon will do just fine. Inside one can enjoy elegant dining including overhanging chandeliers. Private dining is also available just near the wine racks.
Address: 55 North La Cienega Boulevard, Los Angeles, CA 90211 (
Map
) - Tel:(310) 652-7673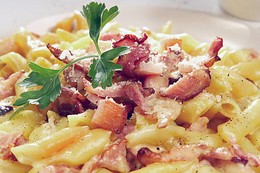 If your idea of a great meal is garlic, garlic, and more garlic, head to Restaurant Row on La Cienega and visit The Stinking Rose. Executive Chef and owner Andrea Froncillo has created a garlic lover's paradise, featuring great food in a wildly fun, garlic-themed atmosphere. Fantastic for large parties, the restaurant boasts a varied menu with specialties including roasted crab, prime rib, pastas, and giant tureens of steamed clams, all bathed in garlic. Don't forget to visit "Dracula's Grotto," one of many ornately decorated rooms, and to try Gilroy's Famous Garlic Ice Cream.