Marmalade Cafe - Wine List
Marmalade Cafe wine list is not available.

Recommended Restaurants
Address: 231 Arizona Avenue, Santa Monica, CA 90401 (
Map
) - Tel:(310) 451-3525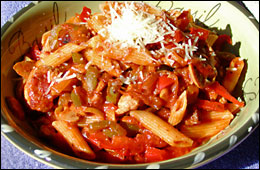 Locanda del Lago serves authentic cuisine from Bellagio and the Lake Region of Northern Italy. This Santa Monica locale overlooks Third Street Promenade and brings a taste of Italy to this coastal town. Since its opening in April of 1991, Lago has provided some of the tastiest dishes to foodies, celebrities and locals alike. Their warm décor and seasonal menu along with an air of casual class enhance the dining experience. Come out to Lago where Europe meets the West Coast and enjoy the outdoor patio for people watching and genuine California sunshine as well as some of the most imaginative Italian cuisine Los Angeles has to offer.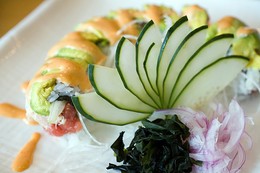 Nested in the center Newport's ritzy Fashion Island, Roy's offers a high-end dining experience which combines the freshest Pacific ingredients with European culinary techniques and Asian spices. While the service is not always spectacular, the food speaks for itself, from perfect lobster potstickers to perfect scallops to a dangerously palatable Hawaiian-style cosmopolitan. The atmosphere is dressy, yet comfortable, with a hipster musical playlist, older women wearing Chanel and pearls, and young girls in trendy boutique dresses. This is less of a place to be seen or treated like royalty, and more of a place to enjoy quality cuisine.
Address: 11801 Ventura Blvd., Los Angeles, CA 91604 (
Map
) - Tel:(818) 623-8883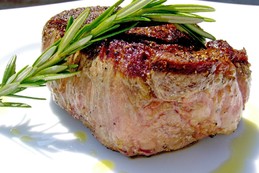 In May of 1999, Bill Chait, Danilo Terribili and chef Jeff Sladicka partnered to open this Studio City restaurant specializing in mesquite-grilled meat and seafood. The second floor hosts a sleek black lounge and a dining room framed by wine racks, but the real action is downstairs, in a boisterous dining room with views of the exhibition kitchen. At lunch, expect to find entertainment execs. During the week, Spark draws locals, and on weekends, it's a dater's playground. Signature dishes include Roman-style pizzas, grilled Atlantic salmon, and steaks. No matter what you order, save room for the house-baked apple walnut cobbler.