Marmalade Cafe - Wine List
Marmalade Cafe wine list is not available.

Recommended Restaurants
Address: 231 Arizona Avenue, Santa Monica, CA 90401 (
Map
) - Tel:(310) 451-3525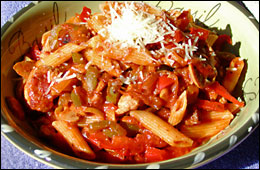 Locanda del Lago serves authentic cuisine from Bellagio and the Lake Region of Northern Italy. This Santa Monica locale overlooks Third Street Promenade and brings a taste of Italy to this coastal town. Since its opening in April of 1991, Lago has provided some of the tastiest dishes to foodies, celebrities and locals alike. Their warm décor and seasonal menu along with an air of casual class enhance the dining experience. Come out to Lago where Europe meets the West Coast and enjoy the outdoor patio for people watching and genuine California sunshine as well as some of the most imaginative Italian cuisine Los Angeles has to offer.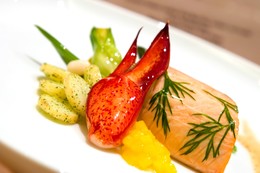 Located in Santa Monica, Melisse combines the sophistication of traditional French cuisine with contemporary American sensibilities, resulting in a truly elegant experience. The two-star Michelin rated restaurant features a menu reflecting seasonal and specialty items carefully selected and intricately prepared by Chef Josiah Citrin and his skilled kitchen staff. The Truffle Risotto carnaroli rice, mascarpone and shaved black truffles and the Broccoli & Quail Egg Agnolotti, young broccoli, brown butter and shaved black truffles are popular with guests. Dessert selections include Sticky Toffee Pudding and a classic Apple Tart. For an experience in refined French American cuisine, Melisse in Santa Monica is the vanguard.
Address: 1212 3rd Street Promenade, Santa Monica, CA 90401 (
Map
) - Tel:(310) 576-9996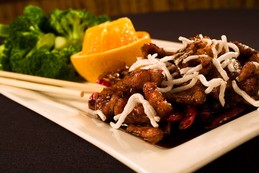 Dining at the Monsoon Café is a relaxing, spiritual experience provided by a unique atmosphere and fresh food. Even before diners walk through the door they are hypnotized by a pair of soothing yet intriguing eyes that adorn the front of the restaurant. The restaurant itself looks like a two story Eastern temple high ceilings and dazzling lighting fixtures, with lots of gold trim adorning columns and walls alike. There is plenty of seating in an open courtyard, with plenty of shade for even the sunniest days. Night is an exciting time at the Monsoon Café, with Salsa lessons and performances on Wednesdays and Saturdays and DJ battles on Friday nights.