Spago - Beverly Hills - Wine List
Spago - Beverly Hills wine list is not available.

Recommended Restaurants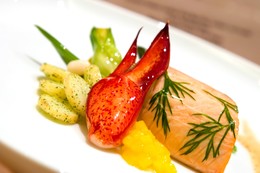 Located in Santa Monica, Melisse combines the sophistication of traditional French cuisine with contemporary American sensibilities, resulting in a truly elegant experience. The two-star Michelin rated restaurant features a menu reflecting seasonal and specialty items carefully selected and intricately prepared by Chef Josiah Citrin and his skilled kitchen staff. The Truffle Risotto carnaroli rice, mascarpone and shaved black truffles and the Broccoli & Quail Egg Agnolotti, young broccoli, brown butter and shaved black truffles are popular with guests. Dessert selections include Sticky Toffee Pudding and a classic Apple Tart. For an experience in refined French American cuisine, Melisse in Santa Monica is the vanguard.
Address: 1100 South Flower Street, Los Angeles, CA 90015 (
Map
) - Tel:(213) 763-4600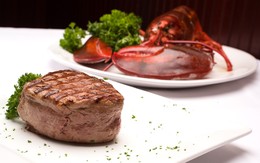 The Downtown Los Angeles location of the esteemed Palm empire of restaurants offers fine steaks, seafood, and Italian specialties in a posh setting. Located at 1100 Flower Street in an enormous space, formerly a Packard car dealership, the Palm Downtown is the largest in the country. Since 2002 The Palm Downtown has managed to execute the same stellar food that original owners Pio Bozzi and John Ganzi started serving three generations ago in New York City. Today, The Palm Restaurants are still a family business run by the original owners' great-great-grandsons.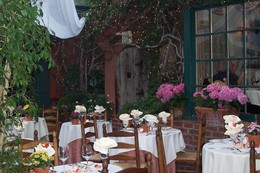 In this confection of a restaurant, Il Cielo presents a wondrously elegant and stunningly romantic setting that is sure to bewitch even the most cosmopolitan of patrons. Owner and Executive Chef Pasquale Vericella has meticulously created a destination restaurant where guests can bask in the charms of Il Cielo's visual beauty and revel in its exquisite Northern Italian cuisine. Nestled in a residential area of fabled Beverly Hills a couple miles east of Rodeo Drive, Il Cielo beguiles guests with a captivating romantic beauty created by its casually elegant décor, twinkling lights, and lush foliage.