Cut - Wine List
Cut wine list is not available.

Recommended Restaurants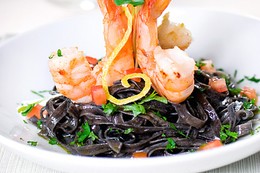 This Italian restaurant may seem like just any old option from the vast choices in Los Angeles, but this venue is known more their diversions that involve food rather than the food itself. Every once in a while on a special date Piccolo will have patrons enjoy a five course meal that is based off the wines they choose. It is a very random, mysterious game that is just right for the adventurous eater. For those seeking ambiance and serenity the restaurant's location with a great view towards the horizon will do just fine. Inside one can enjoy elegant dining including overhanging chandeliers. Private dining is also available just near the wine racks.
Address: 11801 Ventura Blvd., Los Angeles, CA 91604 (
Map
) - Tel:(818) 623-8883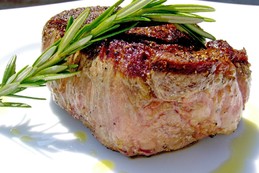 In May of 1999, Bill Chait, Danilo Terribili and chef Jeff Sladicka partnered to open this Studio City restaurant specializing in mesquite-grilled meat and seafood. The second floor hosts a sleek black lounge and a dining room framed by wine racks, but the real action is downstairs, in a boisterous dining room with views of the exhibition kitchen. At lunch, expect to find entertainment execs. During the week, Spark draws locals, and on weekends, it's a dater's playground. Signature dishes include Roman-style pizzas, grilled Atlantic salmon, and steaks. No matter what you order, save room for the house-baked apple walnut cobbler.
Address: 1212 3rd Street Promenade, Santa Monica, CA 90401 (
Map
) - Tel:(310) 576-9996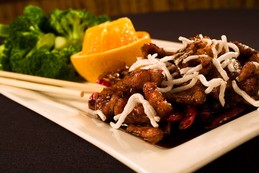 Dining at the Monsoon Café is a relaxing, spiritual experience provided by a unique atmosphere and fresh food. Even before diners walk through the door they are hypnotized by a pair of soothing yet intriguing eyes that adorn the front of the restaurant. The restaurant itself looks like a two story Eastern temple high ceilings and dazzling lighting fixtures, with lots of gold trim adorning columns and walls alike. There is plenty of seating in an open courtyard, with plenty of shade for even the sunniest days. Night is an exciting time at the Monsoon Café, with Salsa lessons and performances on Wednesdays and Saturdays and DJ battles on Friday nights.