New Restaurants: 18 Restaurants Found
Narrow Results: By Popularity | By Name | By Price | By Location
1 2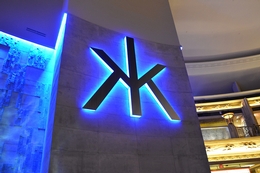 Hakkasan, the world renowned, international destination for fine Chinese cuisine has now established a location in the heart of Beverly Hills. Featuring 10,000 square feet of prime Los Angeles real estate, the newest addition to the Hakkasan brand of restaurants offers a vast main dining room with accommodations for up to 132 guests as well as The Lotus, an elegant private dining room with available seating for up to 18 guests. Latticed woodwork, known as the "Cage" generates a feeling of intimacy throughout the main dining room, and the full bar provides a secluded area for casual dining and sampling of creative libations on a first come first served basis. Michelin-starred Chef Ho Chee Boon leads the team in the kitchen, producing delicious dim sum and wok fired dishes that encompass the full spectrum of ingredients from vegetable and tofu creations to fresh fish, seafood, poultry, pork, beef, lamb and even venison. Plus, in consideration of Beverly Hills locals, the new location will feature many new signature items including several lighter fare selections. Diners will find a vast selection of hand-made cocktails and an impressive wine list showcasing a broad range of varietals from around the world to ensure that there will always be a drink to complement your meal. In addition, Hakkasan creates an elegant, relaxing ambiance, from the cool shades of blue, a trademark of the restaurant, to the ambient sounds, scents and lighting that transport diners to a distant place with no ties to the outside world. Ultimately, Hakkasan in Beverly Hills provides the perfect accommodations for any sort of gathering. Whether you are in search of a romantic experience for two, a casual encounter with friends, or a private event for business or celebration, the expert team of hospitality professionals and the unique, relaxing environment of Hakkasan will cater to the needs of all who step through the doors.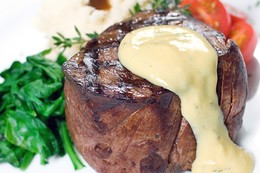 CUT restaurant, the newest addition to the Beverly Wilshire Four Seasons, has created a sense of chic within the hotel's former classically modeled dining room. Designed by architect Richard Meier, CUT is large, lustrous, and smooth, with oak floors, black-and-white trimmings, and curling vines budding alongside the walls of the two-level fortress. The menu offers USDA Prime, Kobe beef, and true Japanese 100% Wagyu beef from Kagoshima, all of which are complemented by an assortment of tangy sauces, an array of vegetables, and a smart wine list. The elegance of CUT is sure to impress.
Address: 1050 Flower Street # 167, Los Angeles, CA 90015 (
Map
) - Tel:(213) 747-1100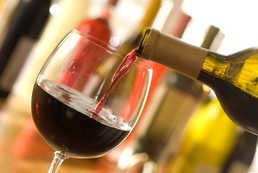 BottleRock's philosophy is simple: "passion about wine, beer, food, and the subtle intermingling and fusion of tastes." This idea pervades the entirety of the wine bar's menu. Bottle Rock presents an extensive wine list alongside an inventive selection of appetizers, entrees, desserts, and cheeses. The Los Angeles hotspot has two locations: one in Downtown and the other in Culver City. Both locations are part tasting room, part wine retailer, and part quick bites. BottleRock also carries handcrafted beers and sake, and the venue encourages guests to explore new flavors and combinations. Their food menu changes seasonally and is presented to patrons within a sleek, chic, and modern décor. Also, BottleRock hosts wine tastings, community and private events, and it is available for catering.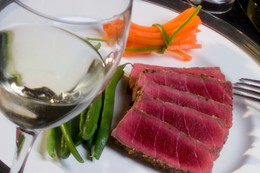 Located at the intersection of West 12th Street and South Grand Avenue in Downtown Los Angeles, Cork Bar has quickly emerged as a trendy wine bar and Los Angeles venue. The restaurant serves a variety of inventive and exciting dishes all crafted from the freshest ingredients found at local farmer's markets. Cork Bar is committed to providing customers with a genuinely enjoyable wine tasting experience. In an effort to achieve this, they present guests with wine pairing ideas on their food menu, offer around 40 wines by the glass, and even more by the bottle. This Downtown Los Angeles hotspot serves a seasonal menu that constantly showcases new creations. Cork Bar also hosts events, happy hours, and is a hip venue to bring a date or relax with a group of friends.
Address: 6100 Topanga Canyon Boulevard #2150, Westfield Promenade, CA 91367 (
Map
) - Tel:(818) 716-0123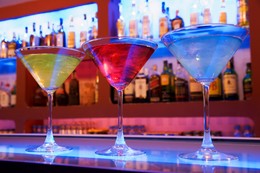 Combine custom pool tables, a full bar and kitchen, plush couches, and a mural with unique lighting and you've just entered The Rack. The Rack is situated in the heart of Woodland Hills at the Promenade shopping center. This hip venue is open daily and serves everything from breakfast, lunch, and dinner, to brunch, cocktails, drink specials, and late night snacks. The Rack's executive chef stirs up creative dishes and drinks that are an innovative fusion of Californian and European flavors and cuisines. In addition, on the last Thursday of every month, The Rack hosts an event known as The Big Blowout. The event has live music, prizes, and discounts on pool, drinks, and food. Come on out and enjoy!
Address: 8000 West Sunset Boulevard, Los Angeles, CA 90046 (
Map
) - Tel:(323) 822-7575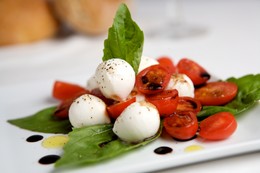 Vegetarians unite! The Veggie Grill has an entire menu built just for you. The restaurant serves up a variety of veggie protein that is seasoned so well, the flavors blend and your taste buds are taken on an exquisite ride. The Veggie Grill has an extensive menu of delicious options. Whether you choose a salad, soup, combo, starter or burger, you are sure to experience bliss as you indulge in this healthy meal. The Veggie Grill's ambiance is comfortable, casual, and friendly as is their staff. Their food is natural, savory, wholesome, and satisfying. Come enjoy this vegetarian hideaway in Southern California at one of their 5 locations.
Address: 9546 Washington Boulevard, Culver City, CA 90232 (
Map
) - Tel:(310) 837-9546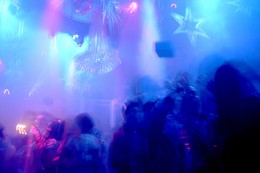 Chicago-native Brian McKeaney and Emmy-award winning writer, Tom Patchett hashave brought Chicago's Rush Street to Culver City. The restaurant, under the same name as the infamous avenue in Chicago, is known for their innovative menu and ambiance that encourages social interaction. Their modern atmosphere with a kind of low-lit ambiance is both comfortable and stylish. Boosting a large sidewalk patio facing Washington Blvd., a rooftop patio, and one of the largest bars in Culver, the layout of the restaurant incorporates a seamless openness from within the establishment and with out .
Address: 11938 West Washington Boulevard, Los Angeles, CA 90066 (
Map
) - Tel:(310) 397 0700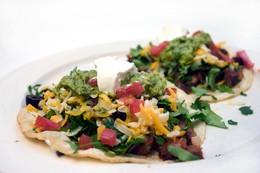 Rod Rotondi, founder and Executive Chef of Leaf Organics, is a culinary expert whose tireless crusade to bring organic foods into the mainstream has reached some of SoCal's main retailers like Mother's Markets, Rainbow Acres, Erewhon, and Whole Foods Markets. Rod's dream was to create an eatery where diners can make healthy and positive changes in their lives. His dream came true and Leaf Organics is now the place to go to when you want to eat from a unique and organic menu. Creative and original items include salads, veggie burgers, rice and noodle bowls, pizza, vegan desserts, chai with soymilk, organic coffee, and more!
Address: 11754 San Vicente Blvd, Brentwood, CA 90049 (
Map
) - Tel:(310) 447-7898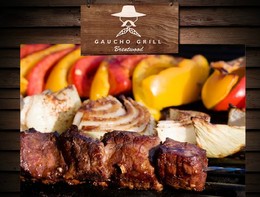 Providing an exquisite menu that features Argentinean cuisine in a hip environment, Gaucho Grill in Brentwood creates palate teasing dishes that guests will enjoy. The menu showcases an arrangement of delicious dishes that utilize Latin herbs and spices like the New York Santa Fe, a succulent 10 ounce Grilled New York steak with sautéed mushrooms over a white wine sauce or the Suprema Napolitana, breaded chicken breast lightly fried with tomato sauce and melted mozzarella cheese. Both use traditional Latin cooking techniques and flavor combinations. Gaucho Grill also offers burgers and sandwiches like the Chicken Chimichurri burger that couples an American staple with a Latin flavor palate, and for the less adventurous, the Angus Cheeseburger with Swiss is also featured on the menu. With its clean, chic atmosphere meshed with traditional yet slightly modern dishes, Gaucho Grill is a fantastic choice for dinner with friends or a romantic date with a loved one, and the service and visually appealing atmosphere will surely entice guests to come back for more.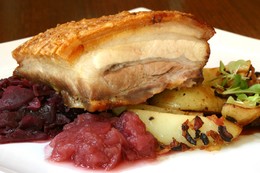 In the midst of L.A.'s preponderance of vegetarian-friendly and tofu-centric restaurants and a short way from trendy Melrose Avenue lies Animal: a fairly industrial-looking, minimalist locale with no sign. Arouse your inner carnivore with savory dishes such as the Foie Gras with Maple Sausage Gravy and a Biscuit, or for a slightly lighter fare, try the House Smoked Pork Belly with Lentil and Butterbean Salad. To finish off, prowl the dessert menu for the Bacon Chocolate Bars. Localvores and organic supporters can also take joy in their use of local and organically grown delicacies.
Narrow Results: By Popularity | By Name | By Price | By Location
1 2